In addition to his work with children, John plays in several fine local bands that are known for their community-building spirit and their musical quality. Each band strives to open your heart and make you dance at the same time....
Radio London captures the spirit of Sixties AM radio with danceable classics from bands ranging from the Animals to the Zombies, plus Motown and Surf sounds and more. Sweet harmonies, a tight rhythm section and searing solos  -  you can't sit down!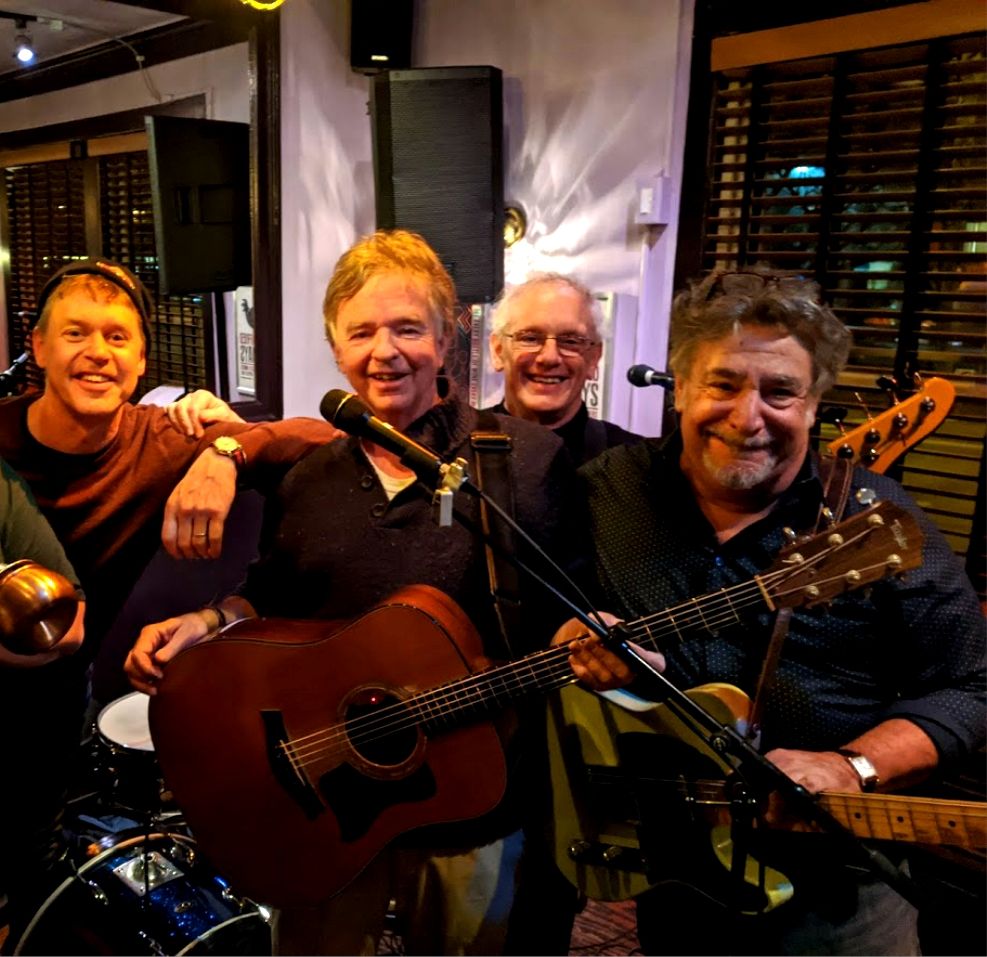 Eclectic obscurities from many decades, plus original material in the band's own style!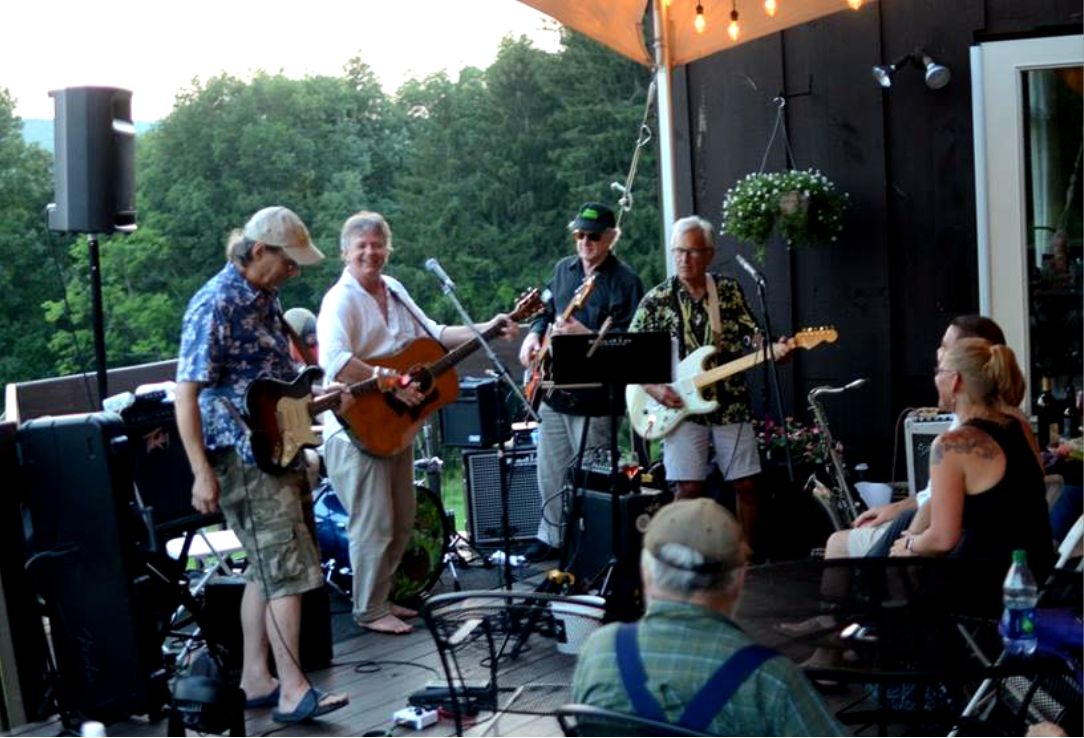 Close vocal harmonies on a repertoire of beloved folk and R 'n' R classics! John Simon, Jan Nigro and Ken Zeserson: still playing together after all these years!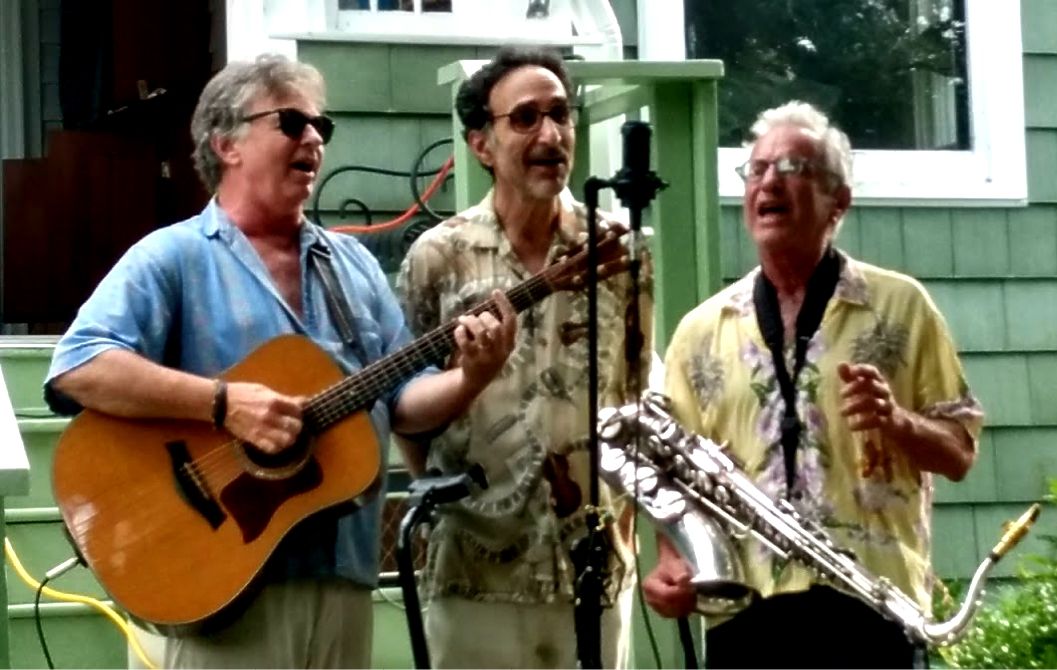 The Pedal Steel duo of Der Walters and 6-string guitarist John Simon ("Me") is the core of  "Me-an' Der." Throw in a percussionist and a bass player and you have a tasty little ensemble that plays original material, campfire singalong favorites and bouncy dance numbers.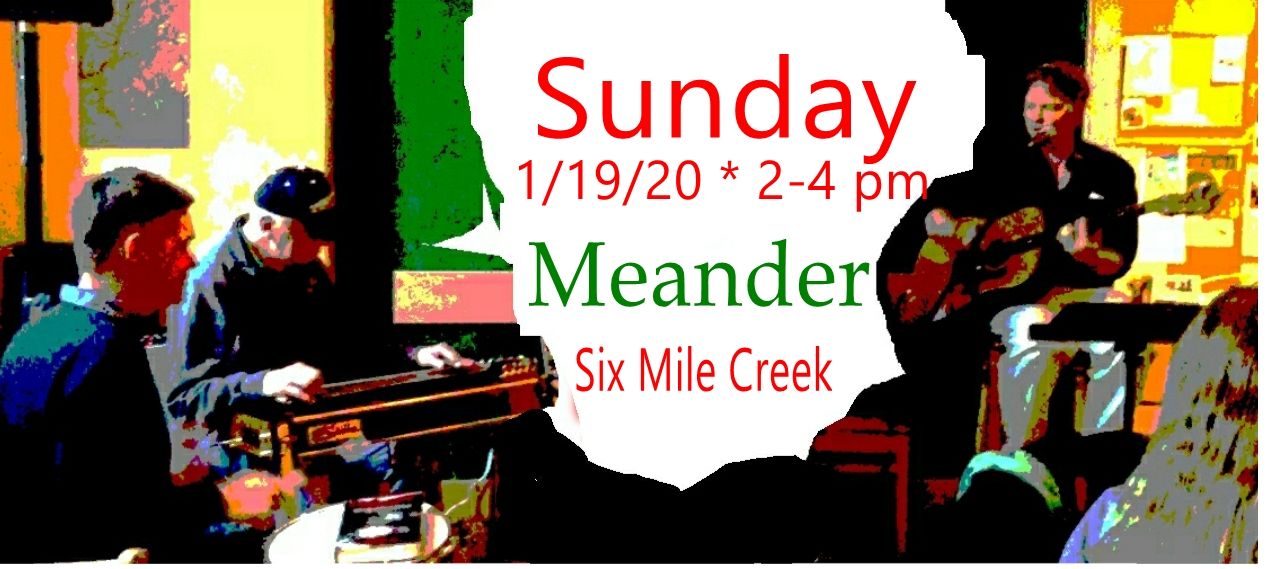 Sign up to get occasional e-mail updates about when and where they are playing in the Band Mailing List Box below  -  or click on the Calendar link for the latest listings!
Former bands include Coconut Therapy (ca. 1987-1993)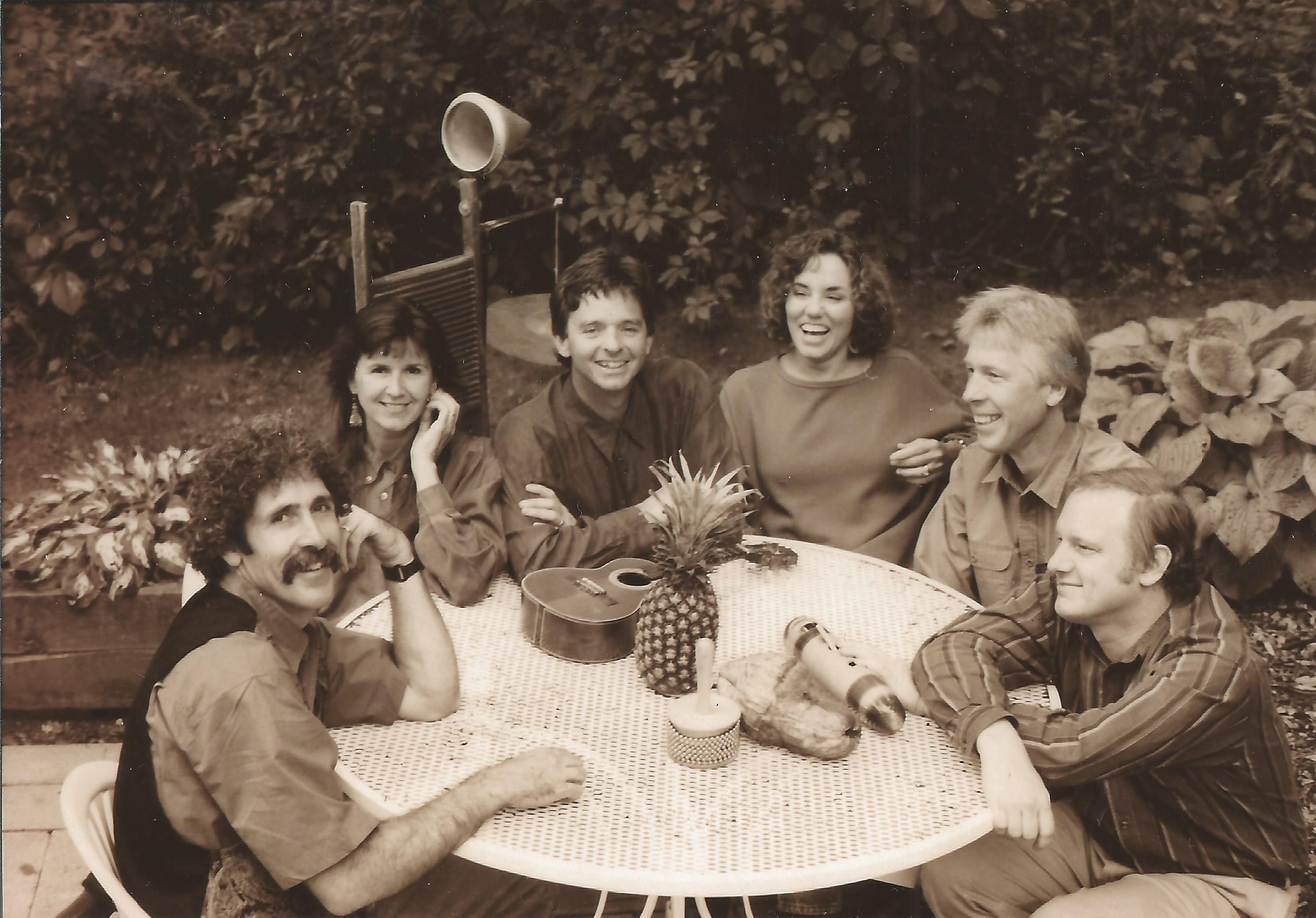 Chet Salustri, Charlotte Walsh, John Simon, Angie Schiele, John Bailey, Jon Hilton
A Fine Kettle Of Fish (1999-2002)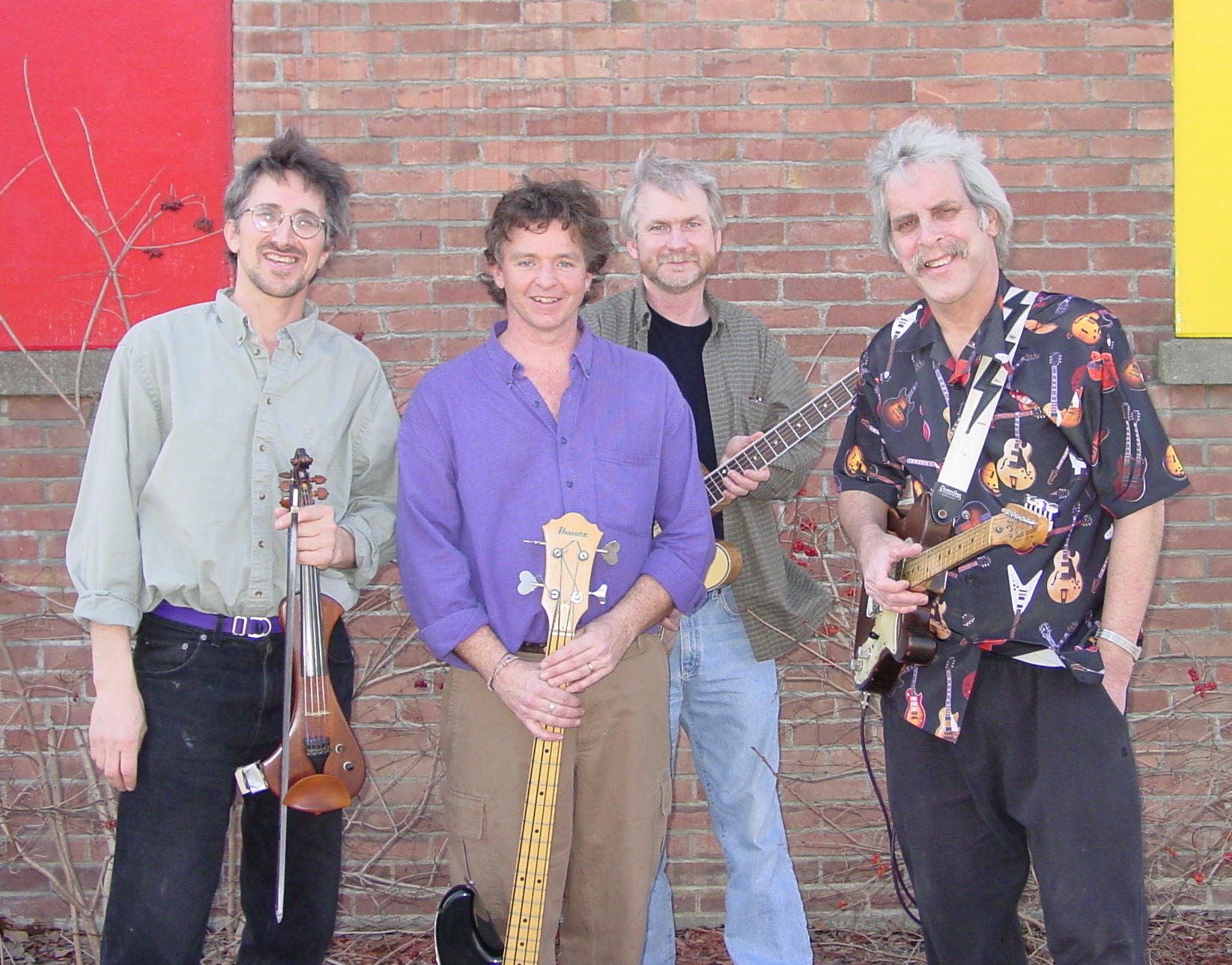 L-R: David Frumkin, John Simon, Stuart Douglas, Fred Koslov
Click on specific band names for info on each of the current bands.